Earth Day at Green Door Florist
We are approaching Earth Day "April 22nd". This is a global day set aside for us all to celebrate the beautiful planet that we have the privilege to live on. It is also for us to consider the impact that we are having on the fragile ecosystems all around us and how best we can limit the negative impact we have on them and even help to protect and rebuild them using nature as a guide. It is our responsibility to try to ensure as best we can, that we leave our earth the way we found it. It is sometimes hard to change everything at once, but by changing small things it by bit, even with baby steps, we can all help to make a difference.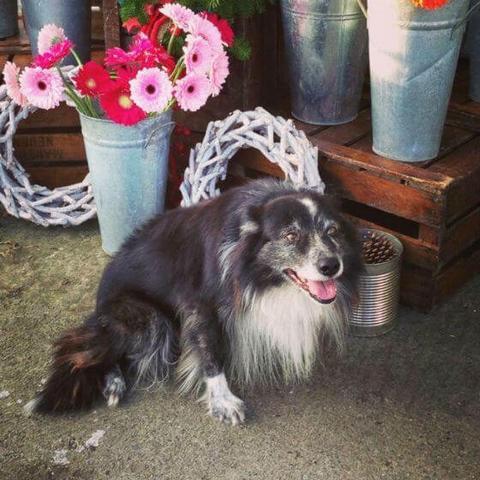 This year, Earth Day, which began as an annual celebration in 1970, will be marked by many in the media. Celebrities such as Leonardo DiCaprio, James Cameron, Brad Pitt, Kate Blanchett, Pearl Jam and many more are strong advocates of halting or slowing environmental change. Many organisations such as Greenpeace, National Geographic Society etc. are also working working to help to save our planet. The rate of change in all industries and ways of life is very rapid. Over the last few decades alone the information technology sector has changed life in many ways, many positive ways it must be said, However, the increased pace of life and the ease with which we can virtually and actually explore our planet, comes with a cost. The environmental impact is huge and although great strides to halt increasing pollution across the globe have been made, many feel that we may already be too late. We must all rally together and pay attention to the campaigns to help to reduce the damage and we must do it now.
Many different species of plant and animal are disappearing at a frightening rate. The ice caps are melting alarmingly and pollution is on the increase. There are millions of environmental refugees made homeless every year suffering from the impacts of rising seas and failing crops due to climate change. This number is rising at a staggering rate and is predicted to be 250 million people per annum by 2050...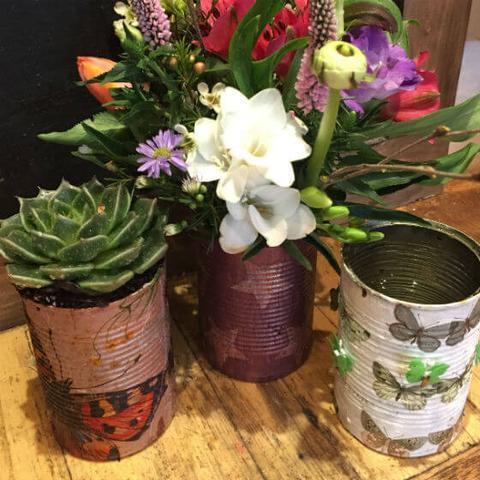 So can we do this Earth Day
At Green Door Florist, we are changing. We have made steps to move from toxic and environmentally harmful products to green and eco friendly products such as our cleaning detergents for the vases and also the products we used to clean the floor, windows and shelves. We moved to long life low energy light bulbs during the year. We are currently sourcing local growers who use seasonal flowers to cut back on air miles and energy used in forced growing.
The packaging in florist shops has for many decades been cellophane. It is a wrap chosen by the market and so many florists simply provide it. We offer an alternative using recyclable brown paper to wrap our bunches and we also use a minimum of cellophane in wrapping bouquets. We use raffia (a natural palm leaf product used to make baskets) as a tie and not plastic ribbons. We believe that the flowers are beautiful enough and don't need plastic to enhance them. It is up to us all to make the change and make greener more environmentally sensible choices.
For our flower arrangements, we offer an alternative to the oasis product (a petroleum based product which is very difficult to recycle). Instead, we offer the use of chicken wire and floral fogs which are every bit as good and can be re-used many times.
We love up-cycling!
We are famous for our "Lonely Bouquet" concept where we leave surprise small arrangements around the city to cheer people up. We are delighted to say that thanks to Wildo the dog, these are based on old dog food tins (cleaned of course!). Our customers are a great source of up-cycling too as they drop in old jam jars and the like to us regularly so we can use these.
In our bouquets and flower arrangements, we favour natural materials such as willow, birch bark. Many of our customers actually bring back willow and birch bark to re-use and many local gardeners drop in the moss from their gardens and twigs etc for us to include in our displays.
We undertake to continue to make steps towards a greener more environmentally aware shop. This is our promise to our earth. Will you support us?