Foraging Flowers at Ballymaloe, Co Cork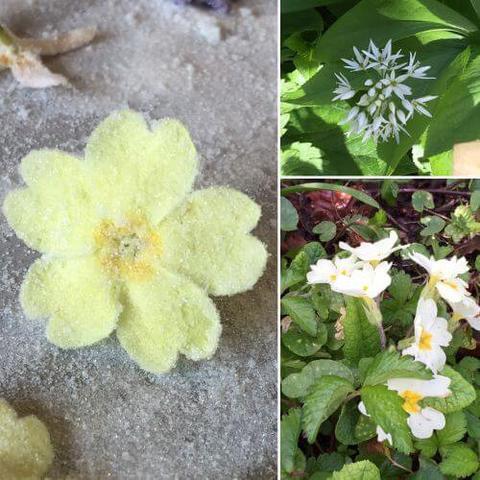 Foraging can be great fun , we had the opportunity to attend a foraging course with Darina Allen in Ballymaloe in Cork. What a fabulous attitude and what a wonderful place. We were reminded of the beauty of nature and the simple goodness and beauty that is all around us.
Many people already know all about foraging from knowledge and traditions handed down through the generations. Simple things, but easily forgotten if not handed on.
As part of the course, we found ourselves eating primroses, wild garlic flowers, daisy petals, beech leaves, gorse flowers , nettles and dandelion leaves. All good to eat, surprisingly tasty and of course free! These wild grown plants can also be used in beers, wine, soups and cooking.
This all serves to remind us that it is a fabulous idea to eat fresh, in season and local.
Benefits of foraging
We must not lose sight of the importance of organic growing in all things. In the floristry industry, organic flowers are still rare. We are however looking into sourcing organic flowers as part of our offering and hope to have news soon on this.
When out and about now, we find that our eyes have been opened to the beauty and wonder of nature all around us and to the wide range of cultivated and wild flowers and plants on our doorstep.
Well, we don't sell edible flowers yet, but we still recommend that you look at and smell our flowers but don't eat them!